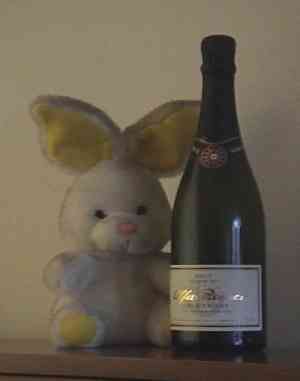 Welcome to the home of the RingBunny. In case you wondered: no, to the best of my knowledge the RingBunny is not related to the Duracell Bunny. Not to the original one, nor to the one from Denmark, as far as I know.
For the moment it may be better to keep the story untold of how or why the RingBunny was conceived (more's the pity). What is important is that the RingBunny is a fan of both the Nürburgring (the Nordschleife in particular) and video clips. She's also a bit of a part-time actor, so you might have seen her in some amateur productions. Of car videos, before you get any ideas.
You can email her directly at RingBunny@jwhubbers.nl. Please don't send spam or improper suggestions. If you feel you really must send an improper suggestion, make sure it's creative and highly original, or the Bunny will feel she's not taken seriously.
The RingBunny produces both full laps and odd bits and pieces. Being a helpful creature, she sometimes provides bandwidth for guest producers. In addition, the RingBunny sometimes indulges in activities better not shared with the unsuspecting public-at-large. The results of these activities are separated from other RingBunny material and have been collected on a password-protected page to protect the innocent. And the guilty ;-)
The AVI files may need DivX. If video playback freezes after about 10 seconds: upgrade to the latest DivX.
Older versions of Netscape sometimes have trouble downloading (!) the WMV files, so you might have to use a download manager. Or use (I hate to say this) Internet Explorer. Please save the files to your local drive unless you are absolutely and completely sure that you only want to watch them once. You might have unlimited bandwidth, but my server has not.

---