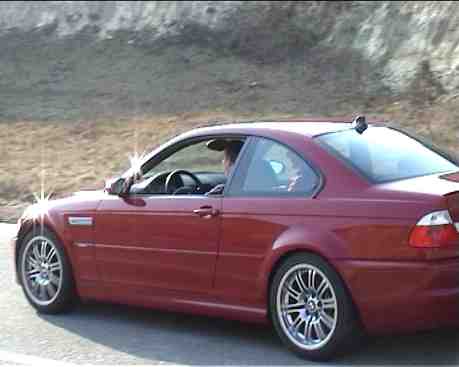 Søren wanted to share the sound of his beautiful new M3 with the Ringers list.
Problem: He bought his M3 during the off-season, so a live demonstration at the Ring was out of the question.
Solution: He drove his M3 sedately to Maastricht to Tijs. I drove my 964 sedately to Maastricht to Tijs. There we met up, some mates of Tijs joined in, and we went on our way to record the engine sound of the M3 in the wild.
The program of the day started with a sedate drive to a scenic location to take some pictures. It was a three-car convoy: Tijs was guiding the lead car (Lancia Delta Integrale: nice...), Søren followed him, and I brought up the rear.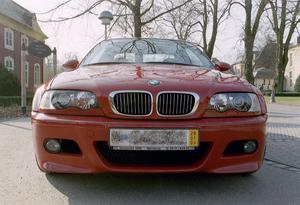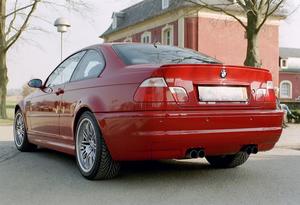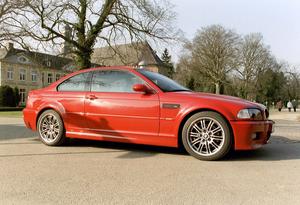 Then we drove sedately (well, mostly) to a semi-deserted road in Belgium. First we had to do a quick reconnaissance. Then I parked the 964 next to the road, and Søren did some starts while I had the camcorder running to capture the sound. The first start was nice: some wheelspin while pulling away, some more wheelspin when shifting to second. By the time he got to third he was beyond the range of the camera :)
Another start sounded highly impressive, but left a distinct taste of a burning clutch in our nostrils.
Naturally, a slightly less sedate pass was made to illustrate the sound at speed. All four sound files can be downloaded in one zip file (3.8MB).
To finish the day I took advantage of the lower fuel prices in Belgium and filled up the tank. Of course, cheaper fuel encourages higher fuel consumption. At this time Søren was leading the convoy, and on a clear stretch he pulled out into the fast lane and accelerated a bit. Maybe a little more than a bit. My passenger didn't check the speedo, and I didn't look closely myself. Suffice it to say that at the end I was in fifth gear. The M3 was pulling away, but the difference in acceleration was not as big as I had feared :)
The last stop of the day was a teaser (another one) for Easter: we went to see the hot air balloon take off. We didn't make it in time for the take-off, but we had plenty of time to admire the support van that had gotten stuck in the starting field. Tijs and his mates went to help them push, Søren and I came up with a theoretical solution. This was hard work, so we decided to guard the almost 600 horsepowers that weren't stuck.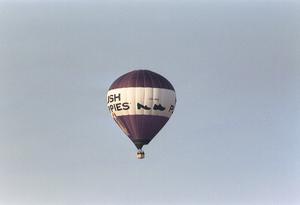 All in all a very nice day; the full set of pictures can be found here.

---