Trips








































































The RingBunny






Ecurie Europe



Sabine Schmitz






Odd bits








Jĝrund Seim




Links marked with a * require a password.
Part 1
With a virtual guarantee of a closed track due to snow and/or ice, I set of for the last trip of the year in the SquealMobile.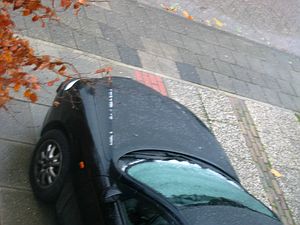 The countryside looked even better than last week (yes, go ahead, think "Bastard!"), being covered in even more snow.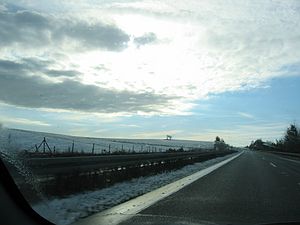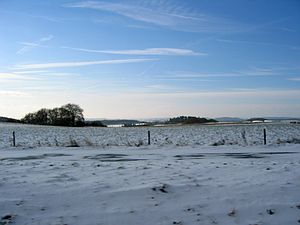 The SquealMobile had been having cooling problems for quite some time now. The official dealer had two goes at it already, replacing the water pump and tightening some hose clamps. According to them, they'd tested it and everything was a-OK now. I always get a bit suspicious when people cheerfully tell me that everything has been fixed if all they did was tightening some clamps where I suspect a problem with the head gasket. Ah well, it's a company car, and they're the official dealer... Turning off the A1, the temperature gauge started to act funny again. So much for the "a-OK" bit then.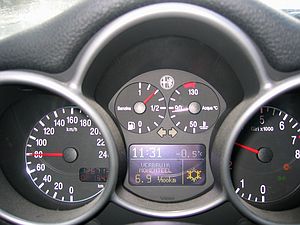 The B-258 was more than a little slippery, even though it looked friendly in the subshine.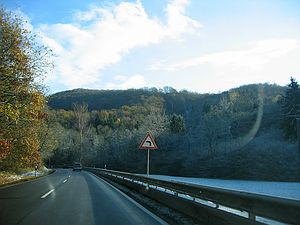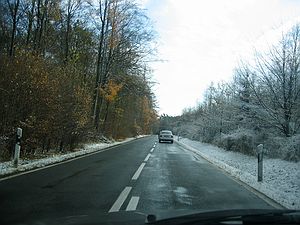 The temperature gauge had settled to a normal 90 degrees again, but started acting up again: this time in the other direction. As there was a layby just 100m ahead of me I decided to stop and have a look (again). The fan was cycling through slow-speed and high-speed, the coolant level was normal. "A-OK", yeah right.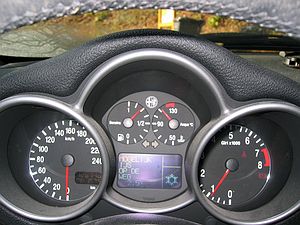 On the way down from Nürburg to the track entrance a Blue Bus was coming my way: Karl. Figuring he might notice a black(ish) 147 with yellow plates I used the roundabout to go back. Karl had the same idea, so I did a u-turn in the middle of the road (not that there was much in the way of traffic) and we had a quick chat. With the track being closed until further notice due to snow and ice, I activated plan B and asked Karl where to find the best bread in Adenau.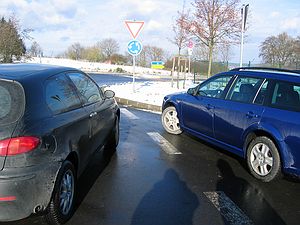 While we were standing there, slowly freezing, some more cars rolled up. One of them was a rented 3-series, driven by an American who'd made the trip specifically to try to use the last open weekend of the year. We'd met before during a trip in May 2003, and had a little chat on how our various cars were doing, and why he hadn't been able to make it over earlier. As a life-long BMW-fan, he was interested to hear about my recent experiences in the M3 CSL.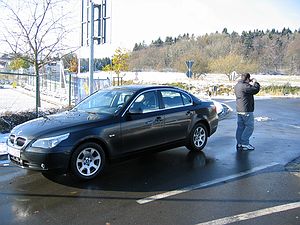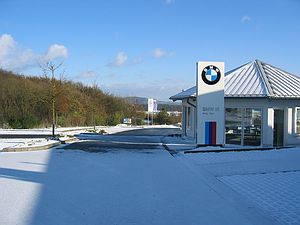 I then made my way over to the best bakery in Adenau, Weber. On the way I noticed that the track was covered in snow in lots of places.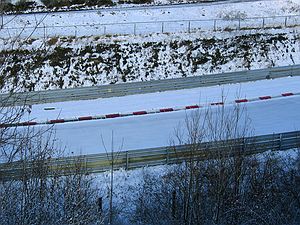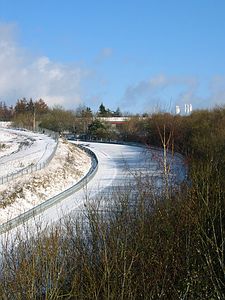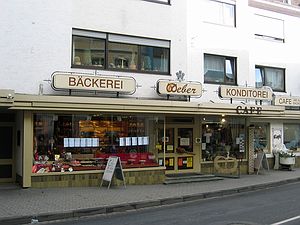 With the shopping done, there was still plenty of time for a little walk, described in part 2.

---