A forecast of beautiful weather and the company of a good many Ringers quickly convinced me to squeeze yet another trip in. The original plan (yes, I know, you shouldn't make plans, you always end up having to change them anyway) called for a Saturday visit with some driving in the morning, watching the rallye Köln-Ahrweiler as a break, and do some more laps in the afternoon. Given that Ben had his new Dedicated Ring Tool ready to go near the Ring would give me near-exclusive access to the C-Car. That was the plan.

Reality was that I couldn't make it on Saturday, which turned out to be lucky for Kees: he needed a lift to the Ring on Sunday. Juliette was coming too (in a, dare I say it, Opel Astra... Diesel). We rendez-voused in Eindhoven, took Kees on board and drove to the Ring in convoy.

Thanks to an early start we made it to Ring Racing at 9.45, giving Kees a chance to pick up a jacket from his 944Turbo. At the Ring all was quiet: the track was closed because of the frost. A wander round the carpark yielded meetings with Gerrit, Lasse and Tor Helge. Ben was contacted by SMS (the only contact I managed with him during the entire day; for some reason we kept missing each other). Another SMS located Euan (wandering round the carpark). In the meantime some busses had gone out on the track.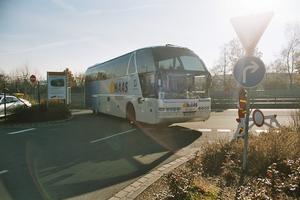 After some coffee the track was still closed: time for another walk round the carpark. Where we encountered Johan in a, yes, Skoda Fabia Stationwagon. Hot stuff :)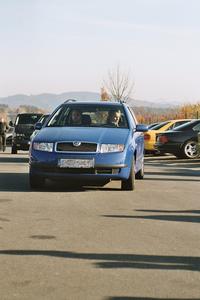 At least it was the same colour as Euan's 968CS ;-) However, at that time most people were looking at a silver Noble, not at Johan's chauffeur-driven Skoda. In a typical case of one-upmanship, the Noble was eclipsed (like the moon last night): another blueish car drove up. Same shade of blue as the Skoda, but slightly different in the handling department: a McLaren F1. Kind of funny, adding a magazine article focusing on the McLaren F1 at the Ring to my site just days ago and then running into one in real life.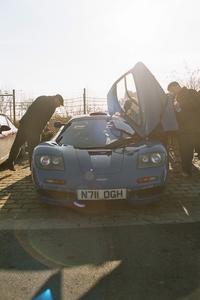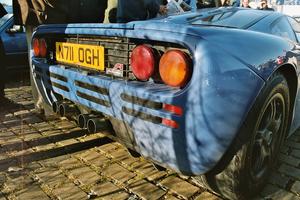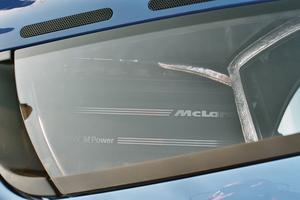 To stay with the chauffeur-driving theme: Kees drove Juliette to Ring Racing in her, ahhh, Opel.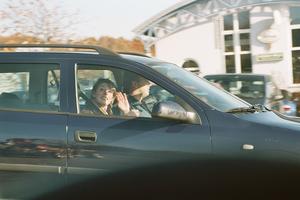 At Ring Racing Kees borrowed a purple-and-yellow bucket to wash his car, ably assisted by Juliette. I of course watched with my hands in my pockets, enjoying the sunshine. Oh, and I took some pictures, naturally. The rear spoiler of the 944 had the interesting habit of spraying the person cleaning the read windshield with soapy water. Highly entertaining to watch.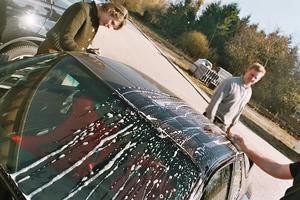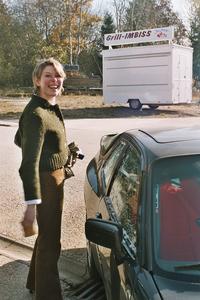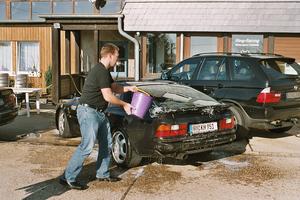 One of the cars standing in RR's garage was Ben's new DRT. It had suffered a blown head gasket on the track on Saturday :( Bren's Westie was kind enough to lend it some company indoors, while Christer's DRT was parked out in the cold.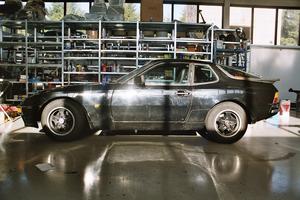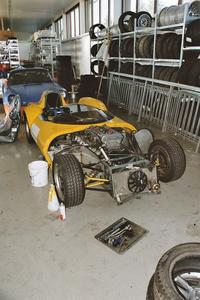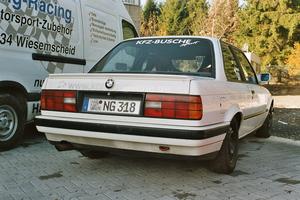 A little while later we got word that the track had opened. We also got word that it was really really slippery. Euan was still feeling the effects from the night-before, but was man enough to come along for a slow lap in the SquealMobile. As usual, some sections were nicely dry offering perfect grip, and others were almost lethal. Tor Helge came out of the gates a short distance behind us in a BMW 520i, staying behind us until Flugplatz. By taking it very easy in all the shaded spots I managed to avoid having the ABS or traction control kick in. Particularly the section between Kallenhard and Miss-Hit-Miss, and the first part of M-H-M was realllly slippery. At Brünnchen-II I wobbled the steering wheel a bit to see how slippery it was (it wasn't as bad as I expected), and Euan grew a bit quiet as he thought I'd lost it :) Agreeing with Euan that the one lap was enough for the moment we went back to RR. Maybe it was because it didn't get a chance to squeal, or maybe it was because of the dry cold weather, but the SquealMobile was squeaking like mad. Euan promptly renamed it to SqueakMobile :)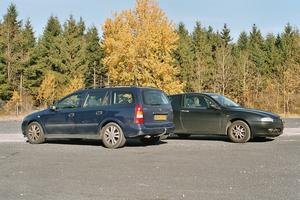 There I dropped Euan off, and went back to the Ring for another slow but slightly quicker lap with Juliette as passenger. A Scoobie was parked facing the wrong way at Hocheichen; the car didn't look damaged though.
Then it was time for Juliette to drive her first lap. I led the way, trying not to brake. Except for a few occasions where braking was useful to make room for the faster cars that were starting to take advantage of the improved conditions, this worked pretty well. An Audi TT did the normal thing at Adenauer Forst, dirt-tracking all the way across to the amusement of the spectators. Apart from that the lap was rather uneventful.
Unfortunately the clock was ticking, and it was almost time for me to head home again. On the way I stopped off at Ring Racing to say goodbye to Kees and to take some pictures of his freshly washed car.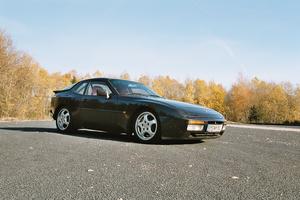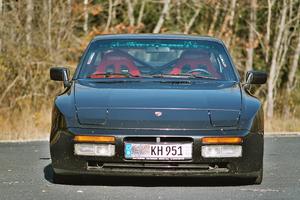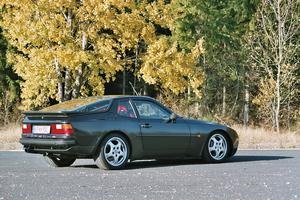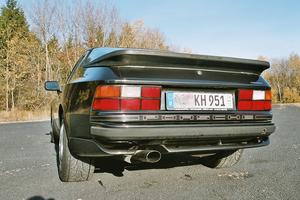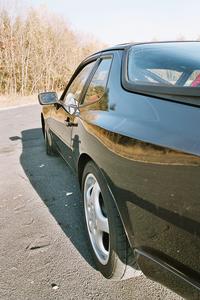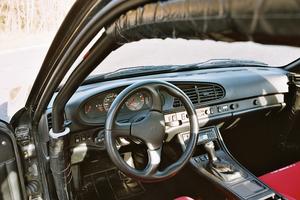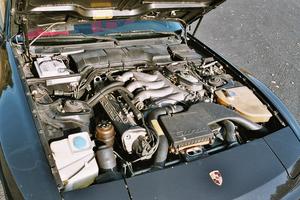 When that job was done it was 14.15 hours, and I was starting to run a little behind schedule. Traffic information didn't improve my mood, with three traffic jams between Nürburg and home. A spot of improvising saw me using an alternative route back to the Netherlands that worked well enough that I'll probably use it more often in the future.
Summary: I drove nearly as many kilometers on the B-258 between Ring and Ring Racing, but it was a highly enjoyable morning/afternoon to (probably) finish this Ring season.

---